Large Equipment Installation for 600TPD Rapeseed Cake Extraction Project
Large Equipment Installation for 600TPD Rapeseed Cake Extraction Project
Nov 5, 2019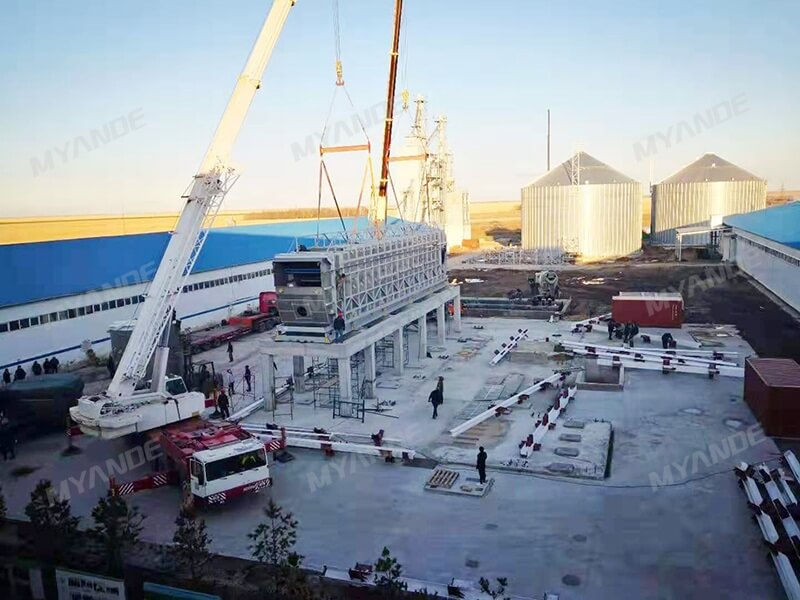 On October 30, 2019, the 600TPD rapeseed cake extraction project undertaken by Myande Group for Xi'an Aiju Grain and Oil Industrial Group started equipment installation in Kazakhstan Agricultural Produce Processing Park. Contract for this project was signed between Aiju and Myande at the end of May 2019. By mid-October, complete line of equipment was shipped. Large equipment including extractor, DTDC, stripper, 1st evaporator, 2nd evaporator have arrived at the site for installation. It takes no more than 5 months from contract signing to equipment installation. In addition, high-quality products and fast delivery are fully compatible with the concept of win-win scenario and coordinated development between Myande Group and Aiju Group.
Xi'an Aiju Grain and Oil Industrial Group is a well-known grain and oil processing enterprise with a long history of 85 years. In response to the national "One Belt, One Road" initiative, it has invested in the construction of Kazakhstan Agricultural Products Logistics Processing Park, Xinjiang Alashankoy Comprehensive Bonded Zone Agricultural Products Logistics Processing Park, and Xi'an Agricultural Products Logistics Processing Park. The "three-in-one" circulation channel of the three processing parks has created an "overseas granary" in Central Asia that radiates Shaanxi Province and even northwest China.

DTDC Installation Onsite

Installation of Extraction Plant

Extractor Installation Onsite
With his project in Kazakhstan, Aiju Group has created a "planting-processing-sales" whole industry chain operation mode of planting oilseed raw materials and primary processing overseas, deep processing and sales in the host country.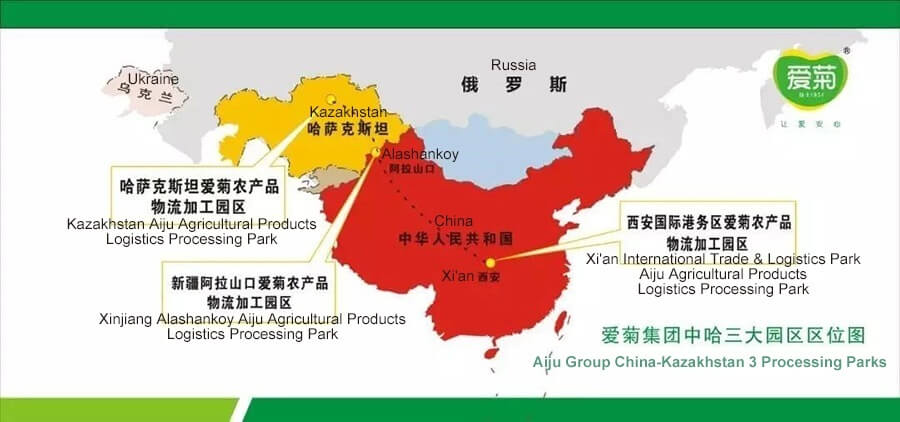 At one time, it only took 7 months for Aiju Group to finish the construction of its agricultural products logistics processing park in the northern Kazakhstan state of Kazakhstan. For the current project, Myande Group will adhere to "China Speed" concept and fully cooperate with Aiju Group. With professionalism, Myande Group will always manufacture high quality mechanical products and supply complete solutions that enable our clients to succeed.