Let Performance Speak
Jul 22, 2019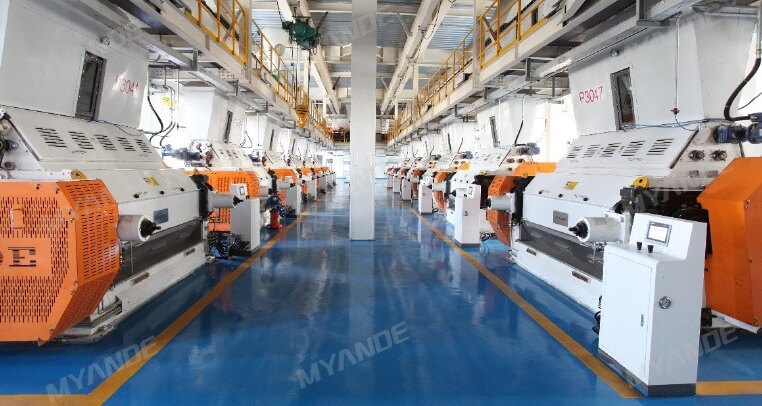 In 2011, the 6,000TPD soybean crushing plant was built by Myande Group for Guangxi Huiyu Grain and Oil Industrial Co.,Ltd, won First Prize of Science and Technology Awarded by Chinese Cereals and Oil Association. Since then, Myande Group has undertaken more than 10 crushing lines with capacity of 5,000TPD or over, each of which has stable operation, excellent product specifications and low energy and steam consumption. The product stability is inseparable from the systematic design and installation, but also from the core equipment of high performance. All the projects undertaken by Myande have adopted the Vertical Conditioner, Cracker, Flaker, Loop Chain Conveyor, Wet Meal Conveyor, Hot Meal Conveyor, Extractor, DTDC, Evaporator and Condenser developed independently by Myande. These equipment have conducted long test running by multiple projects, and their structure, operability and maintainability are constantly updated, by adopting excellent industry experience and precise data analysis, the performance indicators of equipment have been well-received by the majority of users.
Cracker and Flaker: Mature and Stable, Maximum Benefits
More than 200 units of Myande flakers and crackers are currently running at various prestigious oils & fats processing enterprises. Since they were put into the market in 2008, they have experienced long running tests, the stability and quality have been fully proved. In addition, they have been upgraded constantly along with the technology development. World-class core components from Europe and Myande's sophisticated manufacturing facility combine to guarantee their reliability and excellent performance.

Loop Chain Conveyor: Energy Efficient, Stable and Reliable
With the obvious tendency of increasing capacity of oil seeds crushing lines, compact equipment layout scheme and smooth & reliable material logistics inside the crushing plants has received high priority. Thus, loop chain conveyors have been widely used in the large oils & fats processing projects. "Loop" layout of conveyor has provided a more efficient and integrated process design, with simplified feeding and discharging devices enabling multipoint feeding and discharging. Its stable operation and superior performance have been highly evaluated by the customer. Myande Loop Conveyors have ended monopoly of similar type of conveyors by foreign suppliers. At the moment, 30 sets of Myande loop chain conveyors are running stably.
Horizontal Rotary Cooker: High Efficiency, Low Consumption
As the processing capacity of oils & fats industry expands gradually, power consumption has attracted increasing attention. Horizontal rotary cooker has gradually replaced the old vertical cooker. Horizontal rotary cooker represents new processing technology, improves the processing capacity greatly, and reduces energy consumption. Myande's horizontal rotary cooker features U-shape screw conveyor feeding, siphoning discharging and stepless speed regulation. These features facilitate sufficient material heating and have much lower energy consumption. Now, 35 sets of Myande's horizontal rotary cookers are running stably.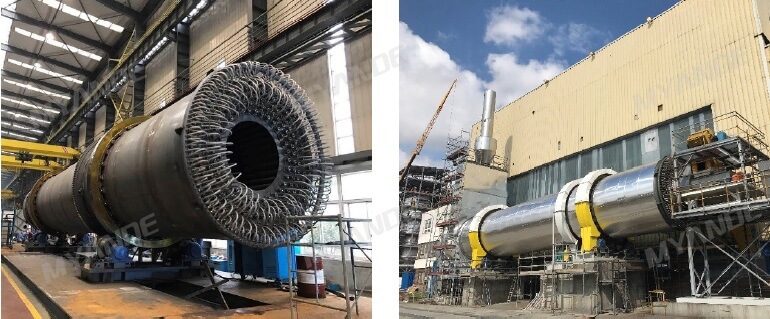 Wet Meal Conveyors and L-shaped Drag Conveyors: High Efficiency and Easy Operation
Myande's wet meal conveyors and L-shaped conveyors are high-performance lifting & conveying equipment with optimized design on the basis of the characteristics of vegetable oil processing.Their patented no-reverting structure greatly improves conveying efficiency. On the other hand, by using high-strength wear-resistant plate, Myande wet meal conveyors and L-shaped drag conveyors feature longer service life and higher reliability. Currently, Myande's wet meal conveyors and L-shaped conveyors are running in over 100 crushing lines, including 9 crushing plants with capacity of 5,000TPD and above. The stable operation and excellent performance are well received by the customers.