200TPD Sunflower Seed and Cotton Seed Oil Refinery Plant Supplied by Myande
200TPD Sunflower Seed and Cotton Seed Oil Refinery Plant Supplied by Myande
Apr 6, 2022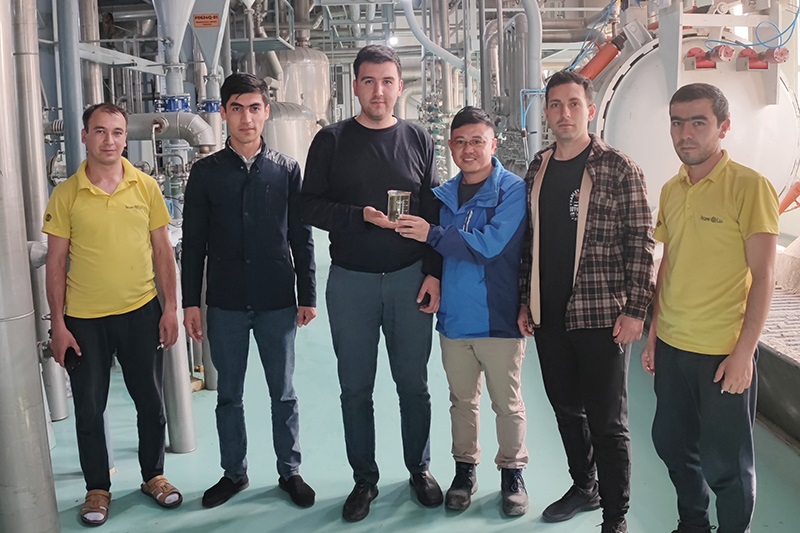 "This is the clearest edible oil in Uzbekistan!" Recently, the largest local TV station in Uzbekistan ran a report of the launch of a latest production line of a local edible oil processing plant. This program attracted broad attention of all circles in Uzbekistan.
This 200 t/d
vegetable oil refining production line
, designed and supplied by Myande Group started stable production.
According to the report, the new oil refinery plant (constructed by Myande) is now successfully operating and is one of the largest facilities of its kind in Uzbekistan. Its capacity is 200 t/d and with a total bottle-filling capacity of 500 t/d.
"By end of March, we supplied 200-250 tons of edible oil to the market every day, and the current capacity is 350 - 400 t/d", said the plant production manager to the reporter.