Myande to Supply to Qingdao Bohai Group a 6,000T/D Soybean Crushing Line
Myande to Supply to Qingdao Bohai Group a 6,000T/D Soybean Crushing Line
Apr 12, 2021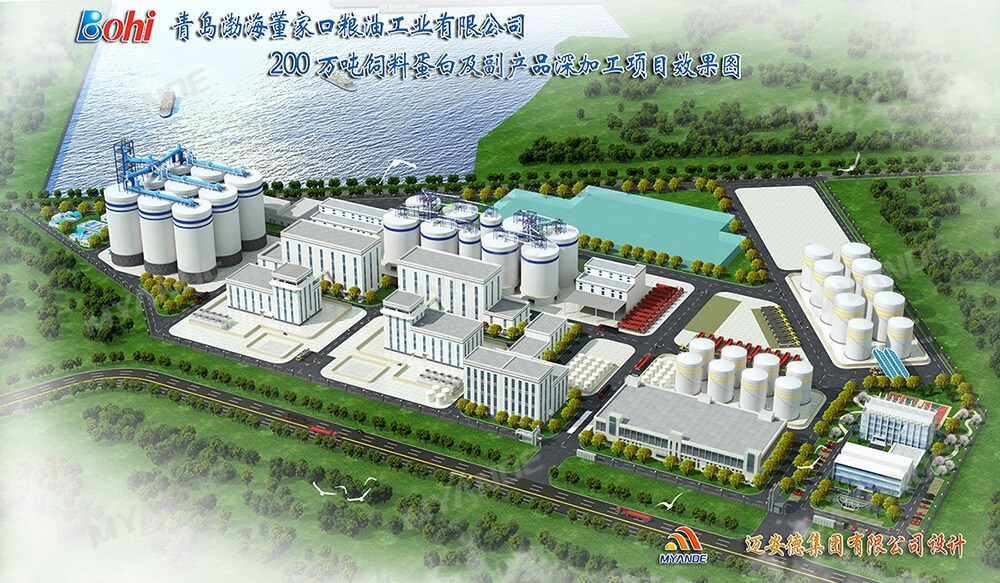 Qingdao Bohai Grain and Oil Co., Ltd (Bohai for short) and Myande recently signed a contract by which Myande will undertake for Bohai a 6,000t/d soybean preparation and extraction project. As a key project of the Grains and Oils Base in the Dongjiakou Harbor Area, this production line will further enhance comprehensive capability of Qingdao Bohai Grains and Oils Co., Ltd in terms of energy conservation, environmental protection and intelligent production.
Qingdao Bohai Dongjiakou Grain and Oil Co., Ltd is located in Dongjiakou Harbor Area, Huangdao District, Qingdao City, Shandong Province. Since 2009, the group has constructed 4 production lines, all supplied by international engineering companies. This time, after sufficient market study, Bohai conducted a public bidding for this new 6,000t/d soybean crushing line. Myande won the bid because of its strong engineering capabilities and unique market performance in undertaking large-scale oils & fats projects.
Good communication is the cornerstone of a successful project. Since the preliminary communication, the technical team of Myande Group has always focused on the needs and values of customers, combined with the current trend of industry development, and presented an optimized engineering design scheme and a complete service guarantee system, so that customers can truly choose Myande without any worry or doubt. At present, the project has entered the stage of equipment manufacturing.
The trust from customers is the best measurement of Myande's strength. With over 18 years of development, Myande has always been customer-oriented and has been devoted to scientific research and technical development. With strong project delivery capability and excellent quality of main equipment, Myande has provided a strong evidence of strength to customers. The project design teams of Qingdao Bohai Group and Myande Group are committed to working together to create a green, low-carbon, intelligent, advanced, safe and reliable oils and fats project.