Starting Ceremony of the Largest Oilseeds Crushing Line of Louis Dreyfus Asia Pacific Built by Myande
Starting Ceremony of the Largest Oilseeds Crushing Line of Louis Dreyfus Asia Pacific Built by Myande
Sep 16, 2022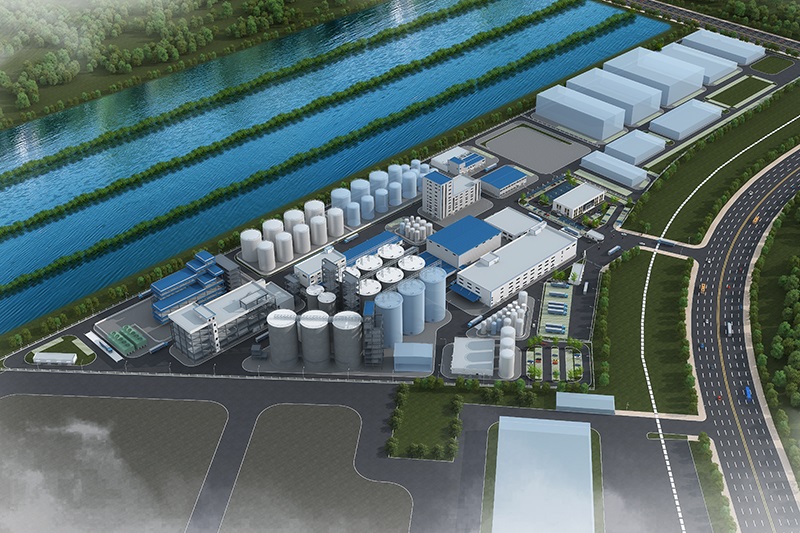 The groundbreaking ceremony of the Louis Dreyfus Guangzhou Fuling 6,000t/d crushing line built by Myande Group was held in Nansha, Guangzhou. Mr. Jiang Zhou, Project Director of Louis Dreyfus North Asia; Mr. Wang Dazhong, General Manager of Guangzhou Fuling Co.,ltd; Mr. Han Jianfeng, Fuling Project Manager and Mr. Xiao Zhenxiao, Project Director of Myande Group, attended the kick-off ceremony.
Louis Dreyfus is a leading trader and processor of grain and other agricultural produce. Its diversified portfolio covers the entire agriculture and food value chain from farm to fork. It is contributed to providing sustenance for a growing population in a changing world and committed to building a more secure and sustainable future.
This new 6,000t/d oilseed crushing line is the largest single production line invested and constructed by Louis Dreyfus Group in the Asia-Pacific region. The production line is designed, manufactured, supplied and installed by Myande. The project uses Myande's core equipment with independent intellectual property, including E-type extractor, DTDC, flaker and conditioner; adopting intelligent and energy-saving technology, negative pressure draining process and exhaust gas treatment system to ensure that the whole production line reaches the international leading level in terms of product quality, system safety, low-carbon emission reduction, etc. The construction of this project marks a new stage of cooperation between Myande and international giants, and the level of China's oils & fats manufacturing equipment is gradually recognized by international giant enterprises.
The completion of the project will enhance the balance between grain production and marketing and the safe supply of important agricultural products in the Greater Bay Area and its surrounding areas, ensure the efficient supply of high-quality protein products in southern China in an all-round way, and meet the diverse needs of customers and consumers.