Myande attended the 31st CCOA Annual Academic Conference
Myande attended the 31st CCOA Annual Academic Conference
Oct 27, 2022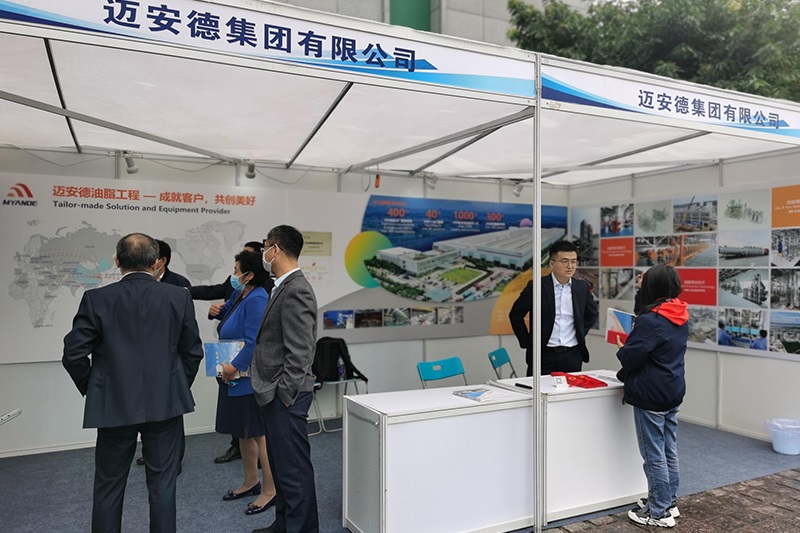 The 31st Annual Academic Conference and Product Exhibition of the CCOA's Oils and Fats Branch was held successfully on October 26 in Chengdu, Sichuan.

At the opening ceremony, Wen Xiaorong, a process engineer of Myande, received the third prize in the Oil Science and Technology Paper Award for his paper "Design and application of high acidity waste oils and fats deacidification system."

The conference focused on "new processes, new equipment, and new technology of oils and fats extraction, refining, and storage", "development of special oils and fats, functional oils and fats, and research on oils and fats fine chemical products" ,"development and utilization of oils and fats by-products", "energy saving emission reduction, and safe production of oil plants" ,"formulation and revision of oils and fats standards, and oils and fats testing technology", "modern management of oils and fats enterprises," and other aspects of communication and discussion.

Myande, a leading professional oils and fats engineering service provider in the market, has never stopped exploring new technologies and developing new products. In May of this year, the Myande E-type extractor passed the China Machinery Industry Federation's appraisal and was awarded the international leading level.