"Myande E-type Extractor" Passed Expert Appraisal
"Myande E-type Extractor" Passed Expert Appraisal
Jun 10, 2022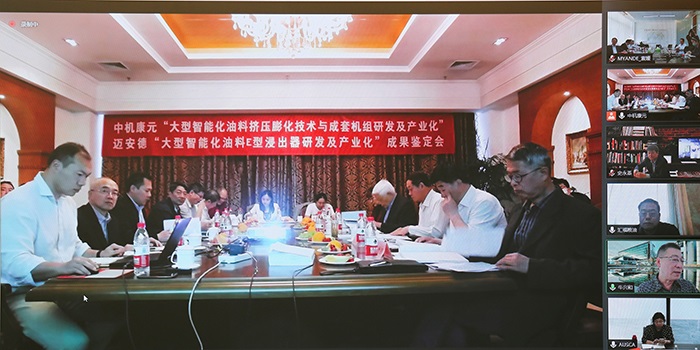 China Machinery Industry Federation recently organized a special appraisal meeting in Beijing to evaluate some scientific and technological accomplishments. Myande "
Intelligent E-type Extractor
" received "international leading" rating.
After watching Myande's presentation and a video clip of the E-extractor and carefully examined its technical data, members of the appraisal expert panel unanimously decided that the Myande E-type extractor passed the appraisal and obtained the international leading level after questioning, responding to questions, and thorough debate.
The E-type extractor developed by Myande broke the monopoly of foreign enterprises. The equipment has completely independent intellectual property rights, with 2 invention patents, 4 utility model patents and 2 software copyrights. Myande E-type extractor can completely replace other global brands and be chosen by the international first-class oils & fats companies, promoting China's oils & fats processing equipment to lead the world.
Myande will continue to create innovative energy-saving products and technologies to reduce costs and increase efficiency for its clients and to contribute to the national goal of grain and oil safety and environmental protection.