Myande Participates the 12th IEOE
Myande Participates the 12th IEOE
Aug 2, 2022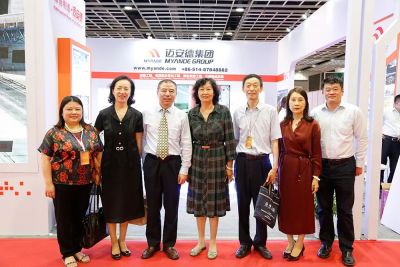 On July 28th, 2022, the 12th China International Edible Oil Industry Expo was unveiled in Nanjing International Exhibition Center. Major leaders and experts from Chinese Cereals and Oils Association attended the opening ceremony and visited Myande booth. They gave full affirmation and high praise to Myande spirit and strength in seeking and developing new technologies, innovating and creating new processes, and intelligently making new equipment in Oils & Fats space.
Myande brought advanced VR technology to the site, bringing customers an immersive factory experience of "what they see is what they get". Leaders, experts, and customers on site were attracted to experience the advanced technology application scenarios.
During this expo, Myande vigorously promoted its star product, Myande Flaker. After more than ten years of long-term operation, and through continuous improvement and innovation, its leading technical performance and reliable quality have gained the trust and recognition of global customers. So far, more than 500 flakers have been operated in Oils & Fats processing enterprises all over the world, becoming the standard equipment of famous enterprises worldwide.