5 Reasons to Choose Myande Flakers
5 Reasons to Choose Myande Flakers
Aug 18, 2020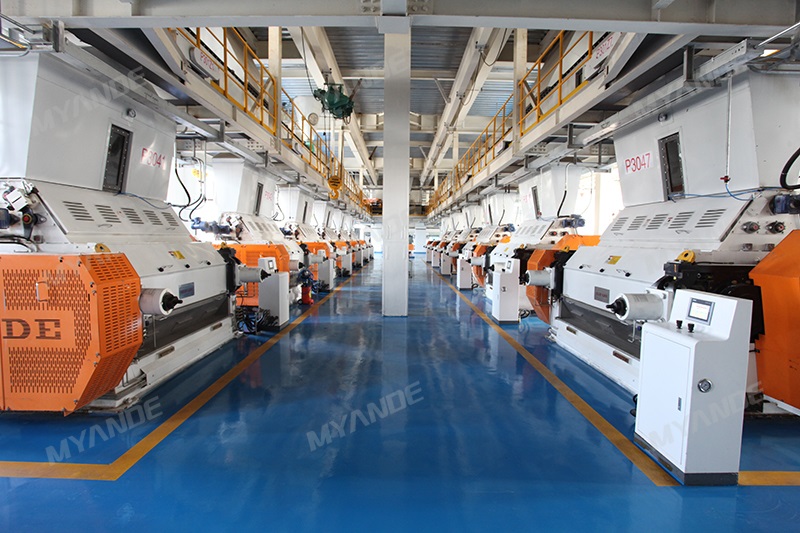 Since 2009, Myande flakers have been widely used by oil and fat processing companies around the world. More than 250 units are currently in operation. After long-term operation and continuous improvement, the excellent performance and reliable quality of Myande flakers have been highly trusted by customers all over the world.
1. Excellent Flaking Effect
The advanced and reliable roll-spacing adjustment mechanism and patented roll-end anti-leakage system ensure that the thickness of flakes is uniform, which is conducive to the control of residual oil in extracted cake.
2. More Energy-efficient
The advanced hydraulic automatic tensioning system ensures that the main driving and driven systems always maintain the best tension of the transmission belt to improve the transmission efficiency. Excellent manufacturing and assembly can minimize the vibration of flaker to greatly reduce the loss.
After being used and certified by authoritative users, the electricity consumption per ton of material is at the international leading level.
3. Lower Maintenance Cost
Myande intelligent manufacturing system ensures excellent quality, including laser cutting, robot welding, pentahedron processing, surface treatment, and precision assembly. The advanced structure and intelligent manufacturing have greatly reduced the failure rate and made the maintenance cost of Myande flaker at a lower level.
4. Intelligent Control System
Myande flaker is equipped with complete intelligent control system to realize human-computer interaction. And the communication system is available to realize remote control and unmanned operation, which can reduce labor cost.

5. Highly Recognized by World's Leading Oil Seeds Crushers
Myande flaker has been widely used by many large oil manufacturers in China and has become a high-quality key equipment for them. What's more, Myande flaker has been adopted by more and more top international large oil manufacturers.
Myande adheres to the mission of "With professionalism, we manufacture high quality mechanical products and supply complete solutions that enable our clients to succeed. We are dedicated to create a bright future for us as well as for our clients.", and is committed to becoming the world's top manufacturer of flaker and creating value for customers.