Opening Ceremony for Tajikistan Edible Oil Refinery Plant Supplied by Myande
Opening Ceremony for Tajikistan Edible Oil Refinery Plant Supplied by Myande
Jun 17, 2021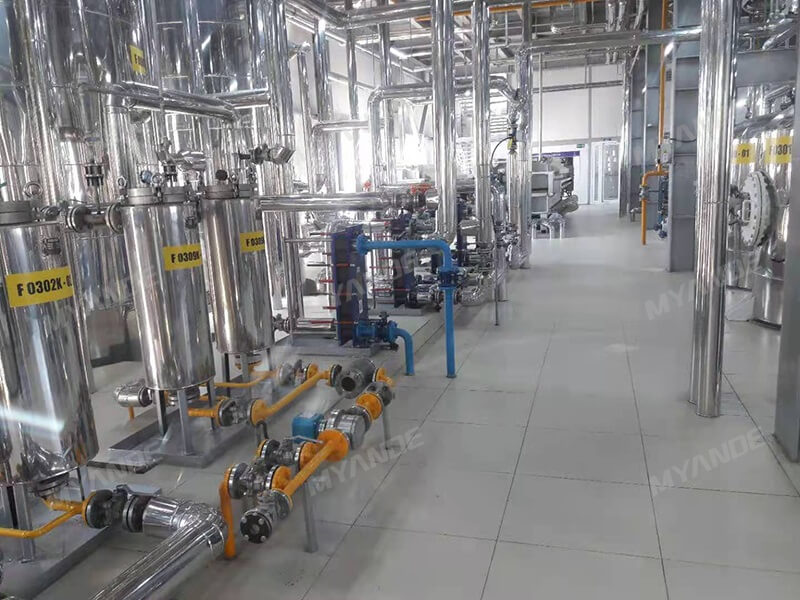 On June 12, 2021, Mr. Emomali Rahmon, President of Tajikistan, attended the opening ceremony for an
edible oil refinery plant
supplied by Myande Group.
This plant, designed and constructed by Myande Group, is currently the largest edible oil refinery plant in Tajikistan featuring high level of automation and continuous operation. Its successful putting into production marks a significant milestone in Tajikistan's rapid industrialization of food processing. At the ceremony President Rahmon speaks highly of the efficient implementation of this project. He affirms that the successful completion of this plant is not only conducive to the development of Tajikistan's domestic consumer market, but will also provide more than 100 permanent jobs. He concluded that this excellent welfare project will bring significant benefits to the country and its people.
Despite COVID-19 pandemic, Myande's installation supervisors, process engineers, and after-sales service team remained in the project site in Tajikistan and worked closely with local project management and construction teams. Through the unremitting efforts and close cooperation of both parties, the plant was successfully commissioned at the beginning of 2021.
The customer sincerely wrote a letter of thanks to Myande engineers working at the project site for their hard work and dedication during the epidemic period and for the high-quality equipment, advanced technology and considerate service provided by Myande Group.
Myande Group is dedicated to providing customers with professional turnkey projects covering design, R&D, manufacturing, construction and installation, guidance and commissioning, personnel training in the fields of oils & fats, starch processing, solid-state fermentation and soybean deep processing etc. on a global scale. At present, Myande Group's business has spread to nearly 40 countries around the world, including the United States, Brazil, Argentina, Colombia, Bolivia, Spain, Russia, Australia, Tajikistan, Turkmenistan, Kazakhstan, Pakistan, Ethiopia, Algeria, etc.